Biography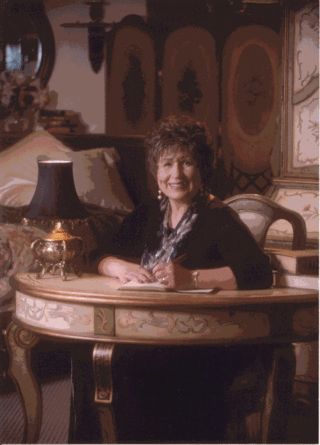 Diane Wilson wrote her first "book" about the adventures of a frisky, frolicking puppy named Scamp as a project in fifth grade; she drew a picture for the cover and bound the book with a shoelace! Her writing talent continued to improve, culminating in her winning first prize in the Science Fair at Sherman Jr. High in Cranford, New Jersey, for writing a detailed documentary about heart disease. Penning many thought-provoking papers for classes throughout high school, she graduated in 1966 with honors from Willow Glen High in San Jose, California. Since then her friends across the country have delighted in her letters over the years, which contained many entertaining and amusing anecdotes gleaned from her life.

A career as a professional Sign Language Interpreter for the Deaf for more than 30 years has provided another avenue for expression of Diane's creative talents. She continues to serve the deaf by providing many companies and colleges in the Silicon Valley area with her interpreting services.

In 1989, Diane founded Signing Sea Tours, a cruise service for the deaf, through which she organized cruises in partnership with a local travel agency for several years. She escorted these groups on week-long cruises sailing the seas of Mexico and the Caribbean, interpreting many activities both shipboard and on land. She even led her deaf group on a snorkeling expedition and signed to them underwater, identifying the various species of fish and plant life that they saw! The San Jose Mercury News and the Santa Clara Valley Weekly newspapers each wrote a full-page story about Signing Sea Tours in 1990, complete with photographs.

Diane was the first researcher to document in detail the Watchtower Society's vacillating, hurtful doctrine about rape: that rape is considered willful fornication if the victim does not scream during the attack. This documentation first appeared in an article she wrote for Free Minds Journal that was published in August of 1994. This article was expanded to become a chapter in Awakening of a Jehovah's Witness called "The Last Straw: Rape".

A history of childhood abuse led to Diane's involvement as an adult in an abusive religion for twenty-five years. With the help of a caring therapist, she has finally learned how to get out of the victim role in her life. She is pleased to share both her Witness experience and her therapy experience in Awakening of a Jehovah's Witness: Escape From the Watchtower Society, which served as a tool for her healing and recovery from this cultlike group.

Diane's 30-year marriage ended as her book went to press, when her Jehovah's Witness husband filed for divorce. She enjoys a close relationship with her two adult children who live in southern California. She lives in a cottage with a colorful and aromatic flower garden in Morgan Hill, California, with her beloved Cocker Spaniel named Toby. She enjoys teaching Toby unusual tricks—he even sneezes on command!

Diane has a flair for interior decoration, and has decorated her home around the theme of roses. She delights in collecting cranberry glass. Her favorite collectible is a white porcelain figurine of Pegasus, the winged horse. She enjoys both national and international travel, photographing her trips extensively to create lasting memories. Her latest passion is learning how to yodel country-western style.